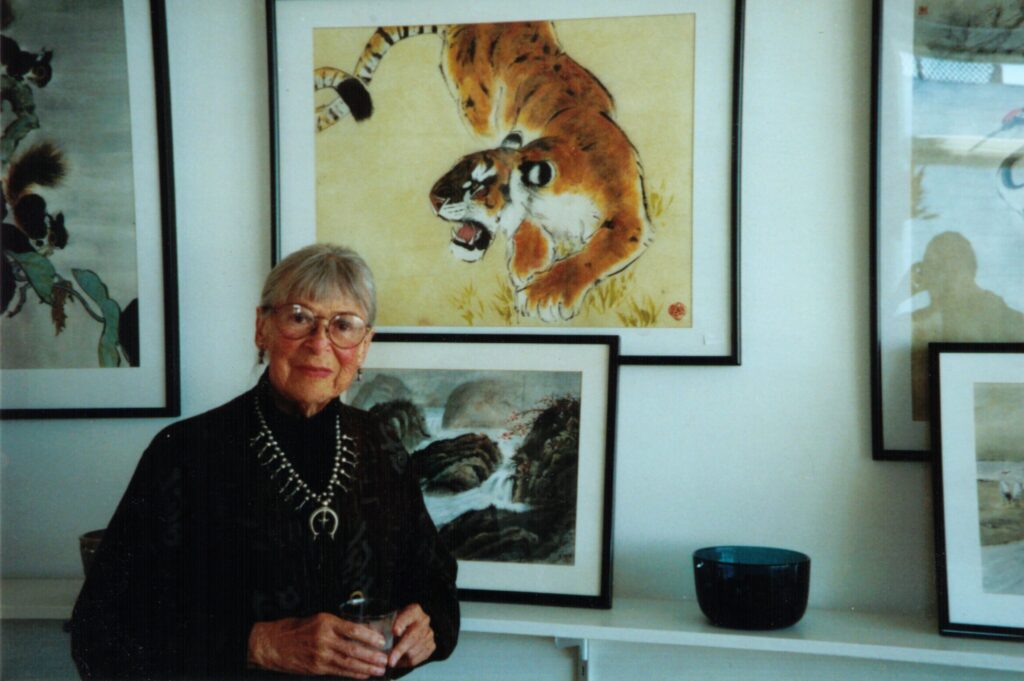 Forward
Brief Bio
Detailed Bio
Obituary
Forward
If I had to pick two words that express San Francisco's spirit, they would be freedom and beauty. And if I could add a qualifier it would be hard-earned.
We have led the nation and sometimes the world forward in its thinking and re-thinking of acceptance; and we that both need it and offer it gather here. Not because it's the end of the rainbow, but rather because it is the very beginning. This, I feel, is at the heart of why our great city has grown, retained, and attracted such free-thinkers and artists. Here they join with others, leverage the freedom and respect they receive, and endure the hard work and struggle it requires to outwardly express their inner beauty.
Eda Kavin's life is just such an example – She is not only one of the great ladies of San Francisco, but also a great native artist who bloomed late in life. She bloomed because she finally could. She not only depended upon, but also loved and demanded her quest for freedom. And she was tireless in her enjoyment and expressions of art and beauty.
Here Eda touched many that have touched us; Yehudi Menuhin, Henry Miller, John Cage, Stephen Spender, and a generation of painters. Yet Eda herself never sought fame, and never taught – She did what she loved simply because she loved it. And yet she struggled very hard during her lifetime. From digging ditches in Russia to book binding, from McCarthyism to draftsman, from usher to artist. Hard-earned freedom indeed!
At 75 (1989), she enrolled in Professor Ming Ren's Chinese Brush Painting class at City College — That she bloomed so quickly into such an accomplished artist was reason enough to bring a generation of his students to meet her.
But it is in her native roots that we experience her depth; and from there we can connect her art with her uniquely San Francisco story. For like The City itself, her life and art are a monument to what freedom, will power, and the quest for beauty can achieve.
-David Stein
Brief Bio
Detailed Bio
Obituary