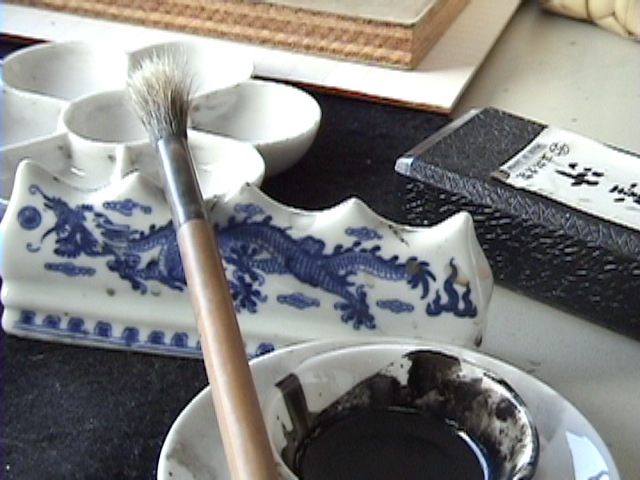 A few of the Chinese Paintings of Eda Kavin (1914-2004)
All her Chinese paintings were created between 1989 and 2004. Eda picked up a Chinese brush in 1989 when she enrolled in Professor Ming Ren's classes at San Francisco's City College. She painted for continually for 15 years until a few months before her death in June, 2004.
Ming Ren's classes span four years and move his painting students toward increased expression:
1. landscapes
2. birds on bamboo
3. fish
4. other animals
5. tigers
6. human figures
Eda primarily followed this, but placed birds ahead of fish. Also, she repeated some classes, and spent several years focused on tigers alone.